900 € TTC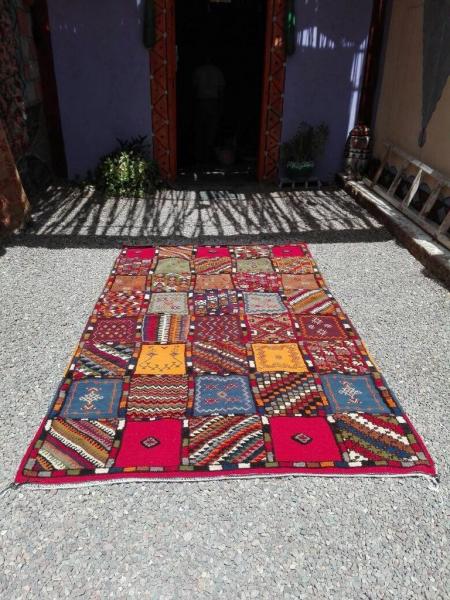 One of the largest Higher Atlas carpets produciton belonging to over 54 villages.
Glaoua has become the name through the Glaouis back to Telouat village between Marrakech and Ourzazate.
This region have been producing a grandiose carpet caracter in three techniques of weaving of bouth-side-carpet-use. (Waved, knottet and imbrodered.)
Based on goats hair and colored lamp wool. This region still not far from TAZNAKHT which is the capitol of weaving in the High Atlas.

Africancreates

225 élément(s)
à Rabat



Berber for 'HOME' | Beautiful and unique Rugs from Morocco. 📢 Wholesale: Email us.
sales@africancreates.com
WE SHIP WORLDWIDE

Région : Autre
Departement : Autres / Indéfini (AU)

Contact Africancreates, Rabat Morocco Amine Mounir

Adresse :
Lot Ek kheir hay haj kacem N716 CYM Rabat Maroc
Rabat
Tél. 00212613368458


https://www.africancreates.com



Partage réseaux sociaux :

- Facebook
( 121 visites depuis le 07/02/2017 )