350 € TTC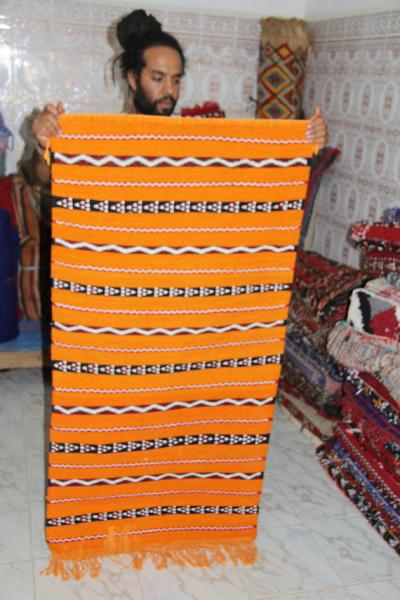 Vintage Kilim rug Moroccan handmade stylish carpet

he Moroccan Kilim Sabra is a very beautiful vintage color with Berber motifs and designs.

The Sabra, also called plant silk, is a fabric that resembles silk by its look and feel, tied at the hand of craftswomen Berbers.

Kilim in pure wool with hand-woven traditional patterns.

The design of symbols and geometric patterns reflect a rich history and the art of the craft of the tribe.

Africancreates

225 élément(s)
à Rabat



Berber for 'HOME' | Beautiful and unique Rugs from Morocco. 📢 Wholesale: Email us.
sales@africancreates.com
WE SHIP WORLDWIDE

Région : Autre
Departement : Autres / Indéfini (AU)

Contact Africancreates, Rabat Morocco Amine Mounir

Adresse :
Lot Ek kheir hay haj kacem N716 CYM Rabat Maroc
Rabat
Tél. 00212613368458


https://www.africancreates.com



Partage réseaux sociaux :

- Facebook
( 127 visites depuis le 07/02/2017 )